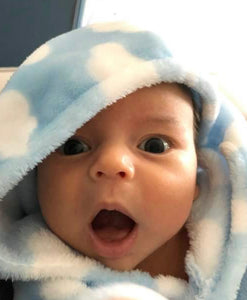 A Seamless Guide to Creating Your Perfect Baby Registry
Whether you're a new or experienced parent, compiling a mindful baby registry can seem daunting.  Merely contemplating thousands of choices available can stop you in your list-making tracks.  There are seemingly endless items necessary for bringing a newborn into the world, and it's even challenging for the been-around-the-block parent to keep up with new discoveries that will aid in making parenting easier, more enjoyable, and more comfortable. 
A registry is integral to setting up a healthy and successful future for you and your baby – and that can seem like a bit of pressure.  To save you time, stress, and energy, we've made you an all-encompassing checklist so that you won't forget a thing - allowing you more moments for relaxing, getting that prenatal massage you've been wondering about, and prepping for your soon-to-be bundle of joy!
The Essentials
These are the must-haves, the baby bread-and-butter, the staples of your new life as a parent.  Getting familiar with these are necessary, and they'll be the building blocks of your registry.
Crib
Crib mattress
Diapers
Bassinet
Car seat
Stroller
Breastfeeding essentials
High chair
Bottle warmer
Feeding/nursing pillow
Breast pump/accessories
Bath toys and essentials
Swaddling blankets
High chair
Mobile
Pacifiers
Rocker
Changing table/pad
Feeding/nursing pillow
east pump/accessories
Wellness

 The health of your baby is especially important from the moment you bring your little one home with you.  Having an extensive set of wellness items on hand is needed for peace of mind and a well-prepared home.
Teething toys
Diaper rash cream
Baby wipes
Baby toothbrush
Baby nail-clippers
First-aid supplies with common baby medicines
Baby thermometer
Baby monitor
Child-proofing gates
Baby shampoo and body wash
Furniture and television straps
 Cravings
Here's the fun stuff.  Show your personal touch in your registry with cute baby clothes, exciting toys, and other practical items to suit you and your baby.
Play-mat
Baby books
Baby-specific furniture
LOTS of clothing and onesies
Baby socks/booties
Burp cloths, personalized by Cozy Gift
Headbands, bows, accessories, hats, caps
Toys!
Thank you cards
After you've built a hearty registry, what if you need to change things?  Know that nothing is set in stone, and your registry may ebb and flow.  As you go through the next few weeks and months, be prepared for sudden revelations to tack on to your list, as well as some items you'll deem appropriate to remove.  Make sure to share your registry with your shower host, and verify that the information will be available on invitations.
Cozy Gift has been burping happy babies since 1997.  Our fast shipments and unique collection of cozy baby gift items make us a perfect inclusion to your list of must-haves.
A personalized gift with baby's name embroidered on it is a favorite parent gift to receive.  If you are sending a gift to a newborn, let Cozy Gift do all the work.  We create, gift wrap and mail your Cozy Gift directly to your friend.  With specially crafted gift-sets and many personalized options, we've got a myriad of fun, soft playthings ready to be your baby's new lovey.  If you prefer to send a gift card check out our instant Cozy Gift Cards available immediately by email.
Congratulations on your new addition, from all of us at Cozy Gift!